TRIPOD SOCKET TS-111 (FOR 105MM F1.4 DG HSM ART)
• Compatible with SIGMA 105mm F1.4 DG HSM | Art lens

Out of Stock
When using the lens on a tripod, This tripod socket (sold separately) can be attached, helping to reduce strain on the camera body and offering better balance on the tripod. The tripod socket comes with a strap which also helps lessen strain on the camera and lens mounts when carrying or transporting the lens.

The removable Arca-Swiss tripod socket is compatible with Arca-Swiss platforms and clamps, and its exclusive protective cover makes the lens easier to carry and use when shooting hand-held.

CAUTION (TRIPOD SOCKET COMPATIBLE WITH ARCA SWISS TYPE SCREW KNOB CLAMP)
This product is compatible with the Arca Swiss screw knob clamp. Please ensure that it is screwed and fixed tightly. This product is not designed for lever type clamps. There are some lever clamps available that do not fix firmly and safely.
Please ensure that 2 Safety Stopper Screws (supplied) are always fixed so that the Arca Swiss clamp will not fall off.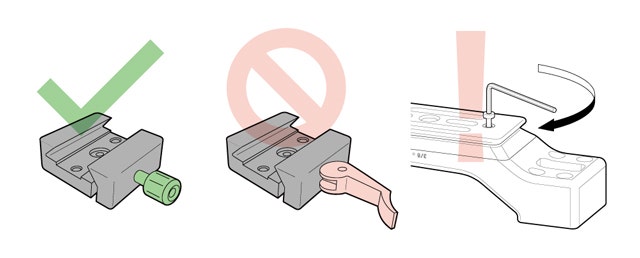 Specifications
More Information

| | |
| --- | --- |
| Accessory Type | Tripod Socket |
| Dimensions (diameter x length) | |
| EAN | 085126936686 |
* All figures calculated by L-Mount. Note: The L-Mount Trademark is a registered Trademark of Leica Camera AG. About Product Name: Product name includes "DG" when the lens is designed to deliver the ultimate in performance on cameras with full-frame sensors, and "DN" when the lens design is optimized for mirrorless cameras with the short flange focal length.