SIGMA WR Circular PL Filter
• Circular Polarizer (CPL) filter removes glare from reflective surfaces like water and glass; also increases the contrast in landscape photography
• Water & Oil repellent- repels water drops and is fingerprint resistant
• Antistatic- filter prevents microscopic dust clinging to the surface

In Stock
The WR Circular Polarizer Filter is essential for shooting landscapes and scenery, as it suppresses surface reflections. Comes standard with SIGMA's WR coating. Circular PL filter removes the reflection of water surface and glass windows, and increases the contrast in landscape photography.
*WR:Water Repellent
Water-repellent (WR) coating
The WR coating reflects only 0.24 percent of visible light, thereby minimizing flare and ghosting. Its ability to repel both water and oil is also excellent: water drops bounce right off, and fingerprints are easily removed with a quick wipe. This coating also offers high lubricating ability, giving it more than ten times the scratch-preventing capability of SIGMA's current Super Multi-Layer Coating. The coating's antistatic function helps prevent static electricity from attracting dust and other particles, which can easily be blown off the filter when they do adhere.
High quality and compatibility with all SIGMA lenses
SIGMA has checked the compatibility of all SIGMA filters with all SIGMA lenses. In addition, SIGMA has confirmed that these filters allow light to pass through evenly throughout the image, from the center to the edges. All SIGMA lenses in its new lines are checked with SIGMA's proprietary Modulation Transfer Function (MTF) measuring system (A1)* using 46-megapixel Foveon direct image sensors, and all SIGMA filters are also manufactured to meet this same exacting standard.
*A1: Aizu1
Case ideal for filter storage
The storage case is made of a special acrylic that is both stronger and more flexible than conventional filter storage case materials. The outer acrylic case is molded so as to be integrated with the inner elastomer holder, creating a filter holder designed to last many years with minimal deterioration. The case is designed to be highly durable and not open or close accidentally during use. All of these individual benefits add up to a case that is ideal for filter storage.
Made in Japan
All SIGMA filters are made completely in Japan, including all individual processes applied in their manufacture.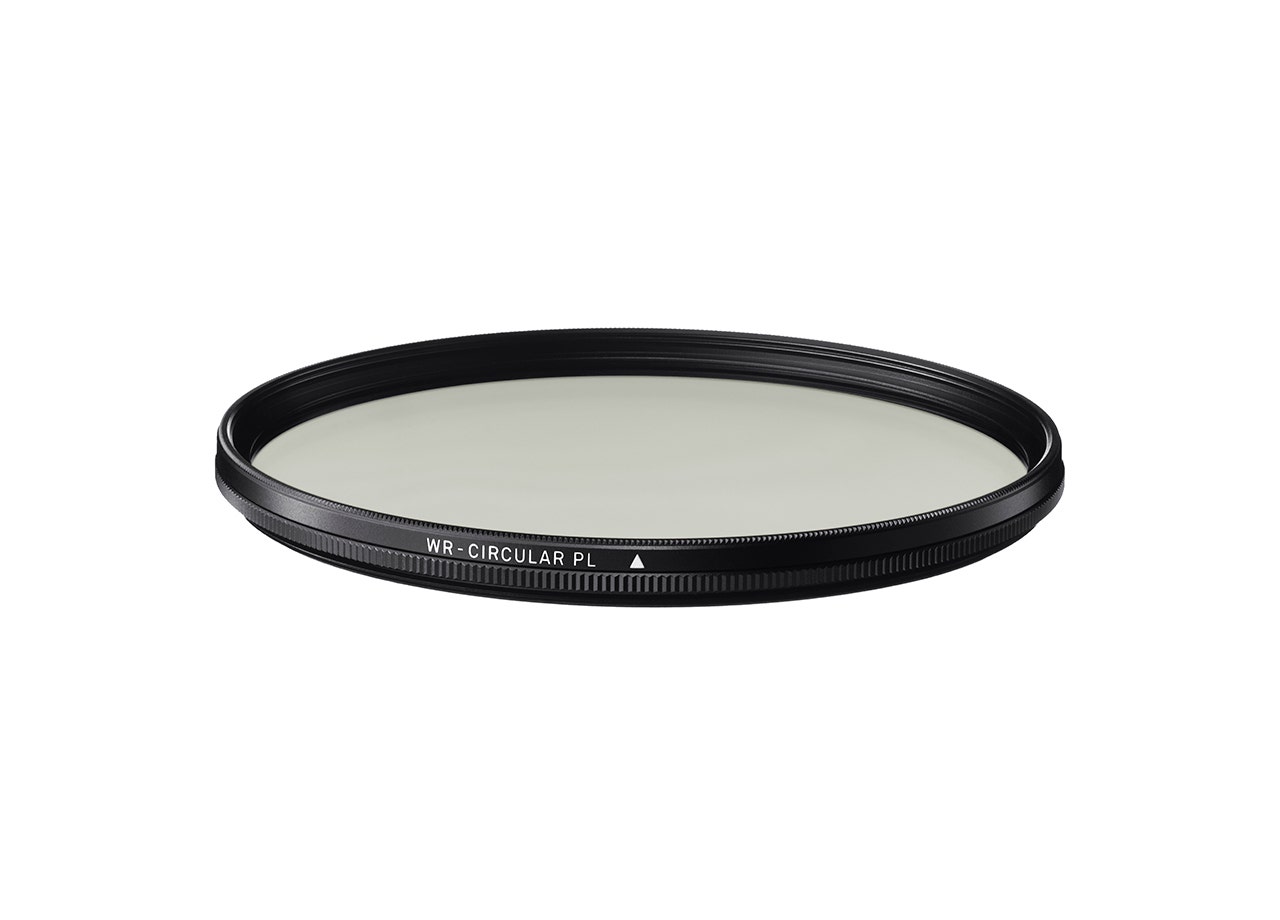 Specifications
More Information

| | |
| --- | --- |
| Accessory Type | Filter |
| Filter diameter | From 46 mm to 105 mm |
| Ceramic glass | No |
| Antistatic | Yes |
| Water-repellent | Yes |
* From 46 mm to 82 mm: Thinner frame wide type
* 86 mm, 95 mm and 105 mm: Normal frame type
* Manufacturer's code is 0085126