Meet SIGMA
Episode 3 - Optical Elements Processing Division No.1, Grinding Division Deputy Manager: Chie Inoue
Meet the people at SIGMA's factory in Japan: Optical Elements Processing Division No.1, Grinding Division Deputy Manager - Chie Inoue
- SIGMA Global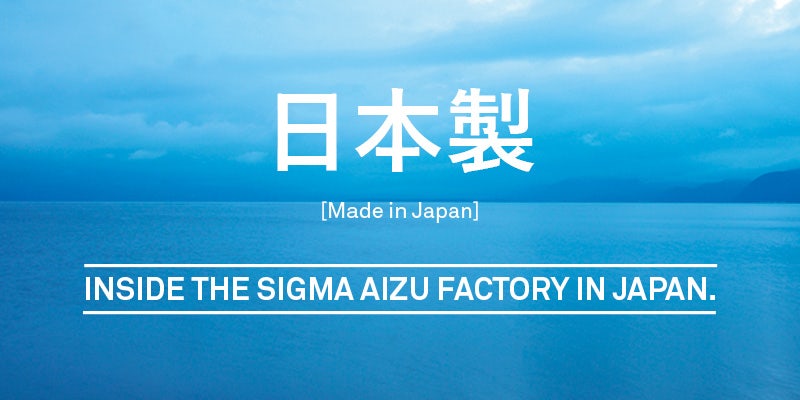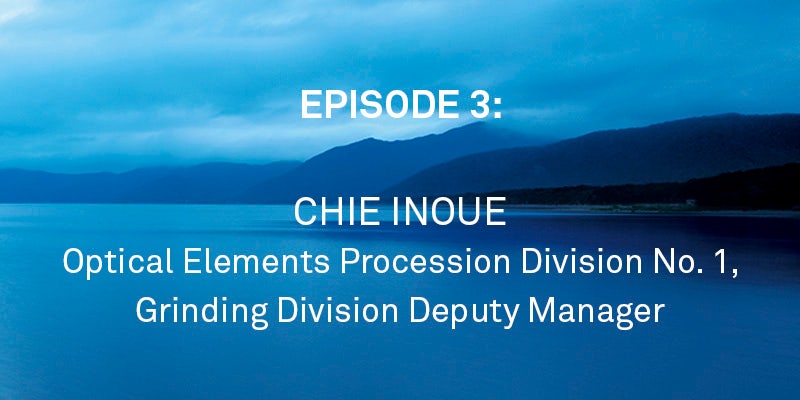 ---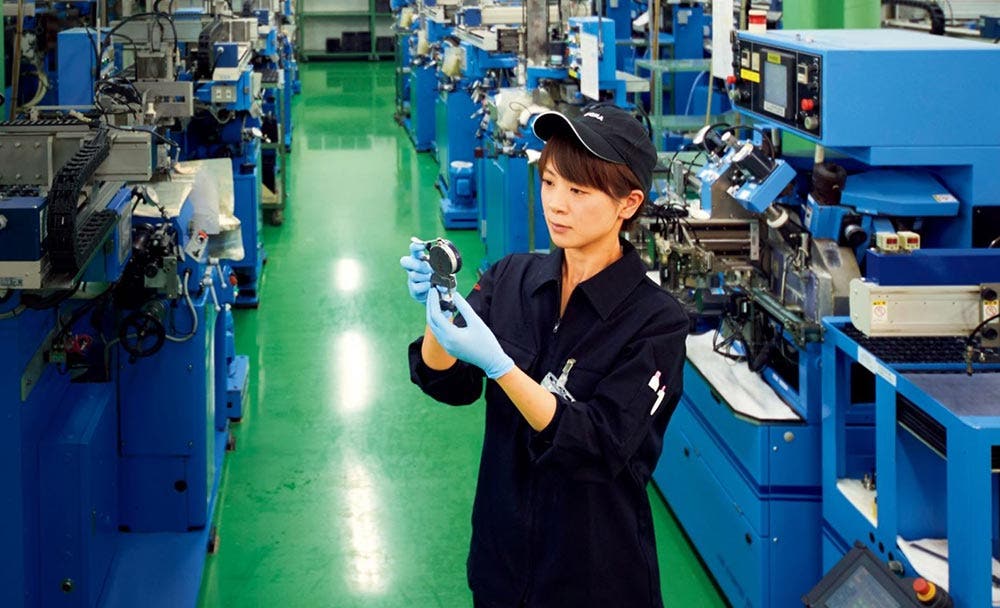 I belong to the part of the factory that is the very first step in lens processing – the rough grinding process. The work is of the utmost importance and has a direct effect on the overall quality of the final product you receive. Of course, I had absolutely no idea that this kind of work existed before I joined SIGMA (laughs).

After graduating high school, I was assigned to the rough grinding division as soon as I started working here, where I was suddenly thrown into the deep end and asked to handle the machinery. Although I knew the joy of working with one's hands, the sense of responsibility that befell upon me was a world away from my life as a student. I can say this now, but there were many times the thought of 'skipping work' had crossed my mind (laughs). I think it was about my 5th year in the job where I finally could say I was responsible with my 'own lens'. I was often producing work at the beginning that was nowhere near what was expected of me and there were times I was rebuked by those further along in the lens making process, but I started to become one with the process as more of my work became a part of me. It was not long after that I was able to reach my production quota.

Even in failure, it is the road to improvement.

It was a little later that I was able to consider the quality. As the finishing improved, the challenge grew inspiring in me greater interest in my work. I was able to think about what measures I can take to improve the quality, gaining the trust of those further along the production process. 15 years have passed since I joined the company, and now I am married with 3 children. In the morning, I make sure to get the kids to school and nursery before I rush to work. It is not easy to completely manage work, housework and childcare, but it is from this life that I have learned so much; I feel that I have gained quite a flexible way of thinking.

I am now in a position to train those under me, but I do not like to push my way of doing things onto them. I help them when they need it, but I believe that to pursue quality and efficiency, it is important to try out one's own "thinking". Even when there is failure, the result is moving closer to improvement. To strive to improve flexibly, rationally, and efficiently – that is perhaps the best way to describe the way I work.
Chie Inoue
Optical Elements Processing Division No. 1, Grinding Division Deputy Manager

Born in Kitakata City in Fukushima Prefecture. Has worked in lens grinding since joining SIGMA. "Aizu truly is a wonderful place. The nature of the seasons makes it a highly recommended place."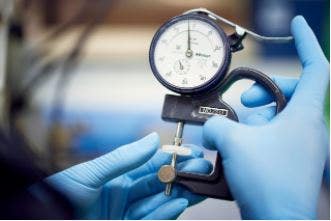 Finishing a very delicate lens. Measurements are a necessity to strive for stabilization.
"- I sense in her a constant need to improve in her work. When asking for suggestions to recognize improvements, she suggested to shorten the processing in the jig manufacturing, which led to winning a bronze prize of innovation award. She has a strong desire of digging deeper into the idea of "craftsmanship" and a commanding spirit about her when handling the machinery. That delicate feminine touch and grace in her work are key factors to improving the precision in our lenses.", Naoto Suzuki, Optical Elements Processing Division No. 1 Manager