sd Quattro + 30/1.4 DC HSM
Art lens performance meets Foveon sensor quality
Bundle including the SIGMA sd Quattro camera and the 30mm F1.4 DC HSM | Art lens.

SIGMA sd Quattro
• Two mode Autofocus system
• 29MP APS-C Foveon X3 Quattro CMOS Sensor
• No color filter array (CFA compromises sharpness)
• No color moiré generated and no blur filter needed, resulting in more realistic color
• Monochrome like B&W tonality with fine details preserved
• Mirrorless system, Dust & Splash magnesium alloy body
• Removable IR cut filter for creative IR photography

SIGMA 30mm F1.4 DC HSM | Art
• Large aperture high-speed lens ideal in low light.
• USB Dock Compatibility
• Lens hood, carrying case, front & rear caps included.

Out of Stock
SIGMA sd Quattro
Designed for the artist who loves photography
The sd Quattro is a highly unique APS-C sensor mirrorless camera designed with the Foveon Quattro sensor. This sensor is renowned for its incredible image quality and color fidelity and produces imagery comparable to that of a 39MP DSLR with a Bayer-pattern sensor.

Its new physical design touts a two mode autofocus system, utilizing phase detection and contrast detection for optimal performance while a dust & splash proof magnesium alloy body make this system rugged and ideal for harsh conditions. While in "Auto", a new 2.3MP viewfinder will toggle between the eye piece when the photographer raises the camera to their face and then toggle to the LCD screen as the photographer lowers the camera. The Super Fine detail mode takes full advantage of the Foveon sensor, capturing 7 different exposure in one click for the ultimate dynamic range (image can be extracted individually). The Sigma sd Quattro is manufactured to use the SIGMA Global Vision lenses, renowned for their super IQ and performance.

Read more about the SIGMA sd Quattro


SIGMA 30mm F1.4 DC HSM | Art
Placed in the Art line, this large-aperture standard lens with an angle of view equivalent to 45mm on a 35mm camera is a superb go-to lens for artistic photography on an APS-C format digital SLR.

Offering the bright F1.4 aperture and an angle of view extremely close to that of human vision, this lens is ideal for many different types of photography. Equipped with the latest in lens technology, the 30mm 1.4 lens Art boasts a Hyper Sonic Motor (HSM), Super Multi-Layer Coating and a design featuring Thermally Stable Composite Material (TSC). The HSM ensures quiet, accurate and high-speed autofocus; the Super Multi-Layer Coating reduces flare and ghosting, while the TSC reduces expansion and contraction of the internal lens barrel.

A rear focus system prevents focus-dependent variation in aberration, making high-level image quality possible throughout the entire image. With their unchanging barrel length, these lenses also enhance balance and stability for the photographer. An optimized autofocus algorithm achieves smooth focusing while a 9 blade rounded diaphragm creates beautiful bokeh.

Under the Global Vision standard, every lens will be tested before shipping using the SIGMA A1 MTF system to ensure the highest degree of quality possible and also features capability with the USB Dock.

Read more about the SIGMA 30mm F1.4 DC HSM | Art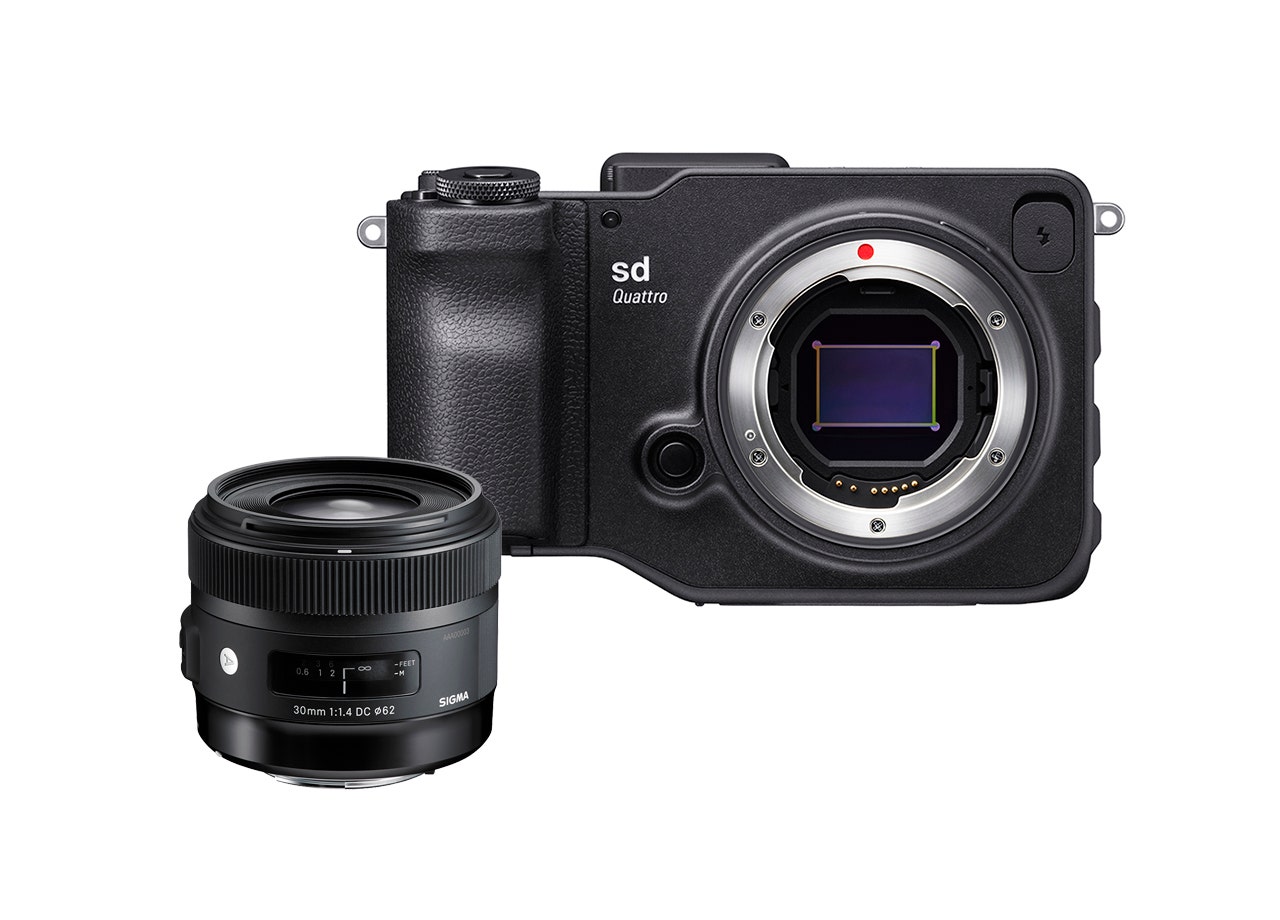 Specifications
More Information

| | |
| --- | --- |
| Mount | Sigma SA |
| File size - JPEG | |
| Recording pixels / Frame rate (Internal) | |
| Cinema DNG recording media limits (Internal) | |
| Movie format (External) | |
| File size / Frame rate (External) | |
| EAN | 085126932893 |
* All figures calculated by L-Mount. Note: The L-Mount Trademark is a registered Trademark of Leica Camera AG. About Product Name: Product name includes "DG" when the lens is designed to deliver the ultimate in performance on cameras with full-frame sensors, and "DN" when the lens design is optimized for mirrorless cameras with the short flange focal length.