News
SIGMA launches interchangeable lenses for Nikon Z Mount system
Main specifications and features
Control algorithm including AF drive and communication speed optimization has been developed specifically for Z Mount interchangeable lenses. In addition to realizing high-speed AF, the lens also supports AF-C (Continuous AF) and in-camera aberration correction*. The mount is rubber-sealed to cater for use in a variety of environments.
* Available on supported cameras only.
Specifications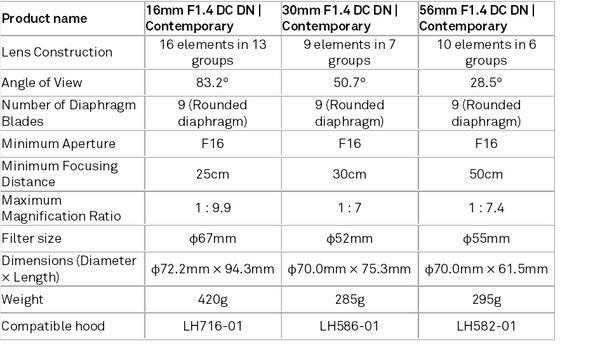 *The appearance and specifications of the products are subject to change.
*This product is developed, manufactured and sold under the license agreement with Nikon Corporation.