Meet SIGMA
Episode 6 - Head of 2nd Optical Element Manufacturing Division: Masatoshi Ishii
Meet the people at SIGMA's factory in Japan: Head of 2nd Optical Element Manufacturing Division - Masatoshi Ishii
- SIGMA Global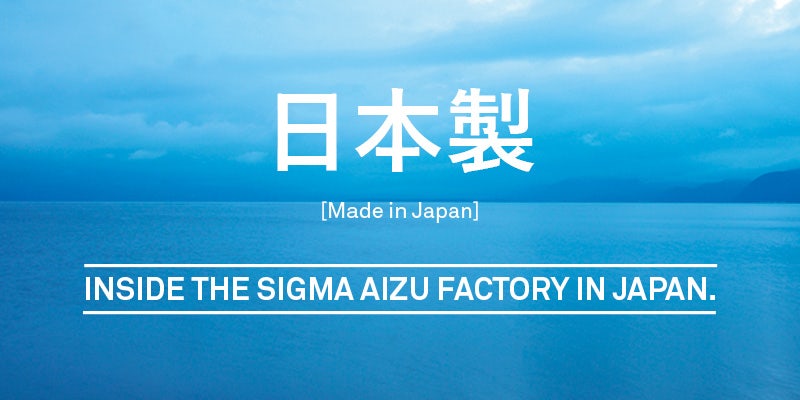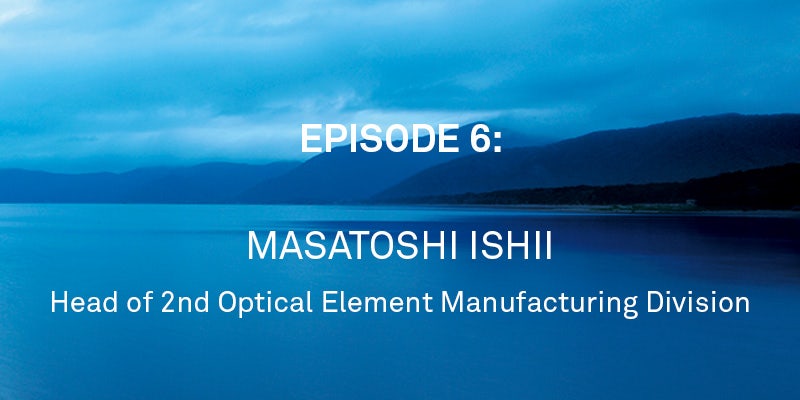 ---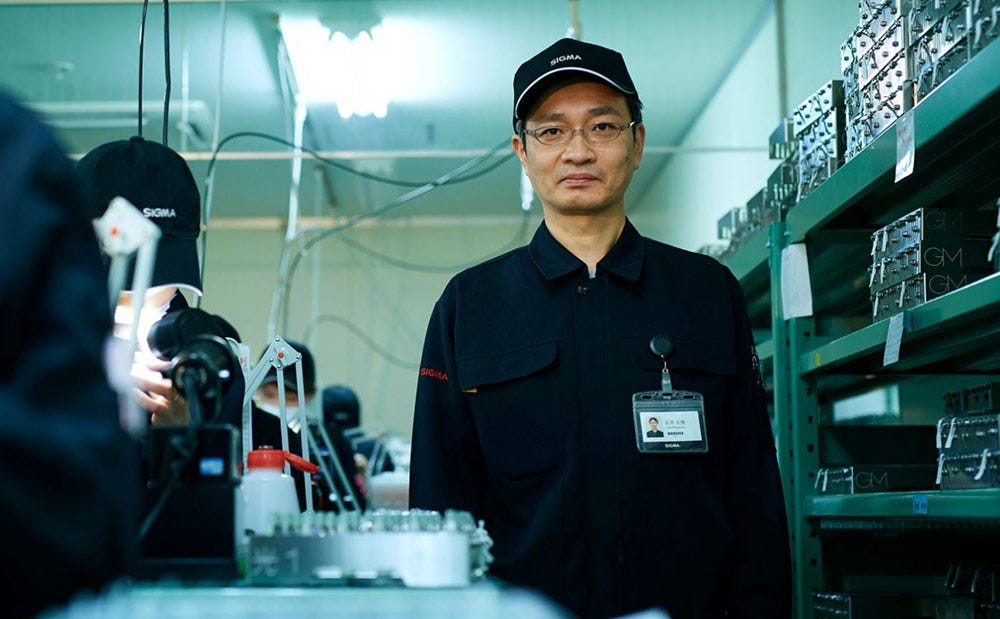 It has been exactly 20 years this year since I joined the company, and seven years since I have moved from the main office in Tokyo to the factory in Aizu. Here, I married my wife, and my child was born and grows up here in Aizu. At the moment, I am responsible for the production-related department and the department which creates lens molds needed to manufacture aspherical lens elements.

I graduated university with a major in physics and thought of moving into the development technology sector. I had no plans to work for a lens or camera maker at all. It was a time of very slim employment opportunities, and it was for physics students to find jobs. Many of my fellow students moved into a systems engineer career path, but I did not want to work with computers. I preferred being in physical contact with things in my work. I thought it might be interesting to work at an optics manufacturer, and decided to take SIGMA's employment exam.

Back then, SIGMA's headquarters were still based in Komae [in Western Tokyo]. I still remember that late company president Mr. Yamaki was present during the interview. After they hired me, I was assigned to the Optical design department where I was responsible for cameras. I worked on the optical parts of viewfinders, autofocus, AE, flash units and so on of SLR cameras like the SA7 and SA9. At the time, SIGMA's technology divisions were divided into four sections – Optics, Mechanics, Electronics, and Software. After SIGMA began developing digital cameras, somehow one questions remained unresolved for a while: "who will take care of image processing?" (laughs)
For a while, the directors of different sections debated which section to put in charge until the president simply decided: "it'll be the optical department." (laughs)
From optical design to image processing, from Tokyo to Aizu.

That is how I became responsible for developing image processing technologies, as I was part of the Optics department at the time. I became the contact person for Foveon, with whom we co-operated. I went on countless work trips to Foveon in California, was involved in developing SIGMA's Photo Pro software and took care of every possible aspect of the image processing systems and optical parts of the SD14. I was also involved in creating its unique viewfinder and flash units, the internal optical elements of the camera itself, and its image processing. I worked on many camera models – the SD14, the DP1, DP2, Merrill and more.

The Foveon sensor is an incredible piece of technology, but SIGMA is the only company in the world that uses it. Compared to the head-start that other makers who rely on Bayer sensors had in studying, improving and re-developing their sensors, there is of course a difference in development speed. Of course, this concerns only the development side of things, it is not an excuse to our customers regarding our products' quality. We simply have to do our best, and we have already faced many difficulties.

Soon after, president Yamaki made the decision to develop the MTF measuring device A1. We were still using standard measuring devices at the time and were unable to correct customers' defective lenses. We figured out that the reason lay in the measuring method we were using. President Yamaki decided, "I want you to create a measuring device whose results the customer can recognize with his own eyes, a measuring device able to detect the faults that conventional measuring instruments still fail to notice." The Foveon sensor proved indispensable for achieving this goal, and that is how I came to be involved in the project.

We succeeded in developing the MTF measuring device A1, making use of the Foveon direct image sensor and its 46 million pixels. But we could not stop at developing the A1 and simply sending it off to our factory. In the end, you need someone who was involved in its development, someone intricately familiar with its abilities and its design, in order to sufficiently demonstrate the features of the A1 on-site. And so it came that when the A1 moved from Tokyo to Aizu, so did I. The company president told me, "You won't need a return ticket, you'll see." (laughs)
I had grown very interested in the development of the technology required to create the A1 and related alignment systems, and I had been planning to pass responsibility for everything related to Foveon on to my successors, so it actually proved to be great timing.

Quite a few of the employees who moved to Aizu from the Tokyo head office enjoy working at the factory and don't plan on returning to Tokyo. Rather than sitting in front of computers at the head office, I too enjoy working directly with our products at the factory and finding solutions for problems together with everyone here.
I used to have a somewhat explosive temperament (laughs), but I've noticed myself change since I moved to Aizu. Factories are places with a purpose; they exist to create things. You need to work together, otherwise nothing will be produced at all. Everyone here already understands that you need to help one another if a problem occurs, even if you may be in the middle of a fight with whoever needs your assistance. Rather than being stressed out on your own, it makes much more sense to work together with those around you, from a productivity standpoint, too. I have not yet figured out if this way of thinking is special to this factory or if this is simply how things are handled in the Aizu region. Or perhaps both…

Also, I have started to realize that I don't have to take care of everything on my own. I can try to rely on my staff. I learned that I don't need to explain and spell out everything in detail to younger co-workers. They have the ability to think things through and improve on their own.
My co-workers at the Tokyo office now tell me that I've become more whole as a person (laughs). If I think about it, even in my private life I've realized I don't need to be strict with my child, I've started letting her do things the way they think is right. It seems like the change in my working situation actually affected how I raise my child…
I was told I would not need a return ticket when I moved to Aizu. Come to think of it, while I've been trying my best at work and enjoyed life here, I've actually forgotten about the main office and my past life in Tokyo. (laughs)
Masatoshi Ishii
Head of 2nd Optical Element Manufacturing Division

Ishii was born in Wakamatsu in 1998 after his father moved the family to the Aizu region in Fukushima Prefecture for work-related reasons. At age 2, the family moved to Kawagoe in Saitama Prefecture. Ishii joined SIGMA in 1994, joining the optical technology department. Following positions at the production and lens molding divisions at the Aizu factory, Ishii moved to his current position in 2018.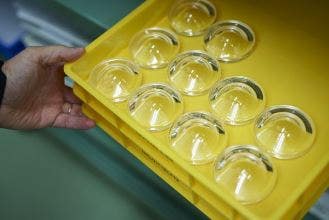 Large-diameter aspherical lenses cannot be produced at a pace exceeding 5 to 6 per hour. Since the number of manufactured lenses directly affects the production numbers of the respective product, it is vital to have a systematic approach for the entire production line.
"- He has a wealth of knowledge and experience regarding mechanical development, and the new, logical approach he brought with him has contributed to the improvement of our productivity and product quality. He may have left Aizu when he was only age 2, but nevertheless he's got the strong heart and the stubbornness that are typical for people in Aizu. He's sure to become a future leader at SIGMA.", Koshiro Watanabe, General Manager of Corporate Planning